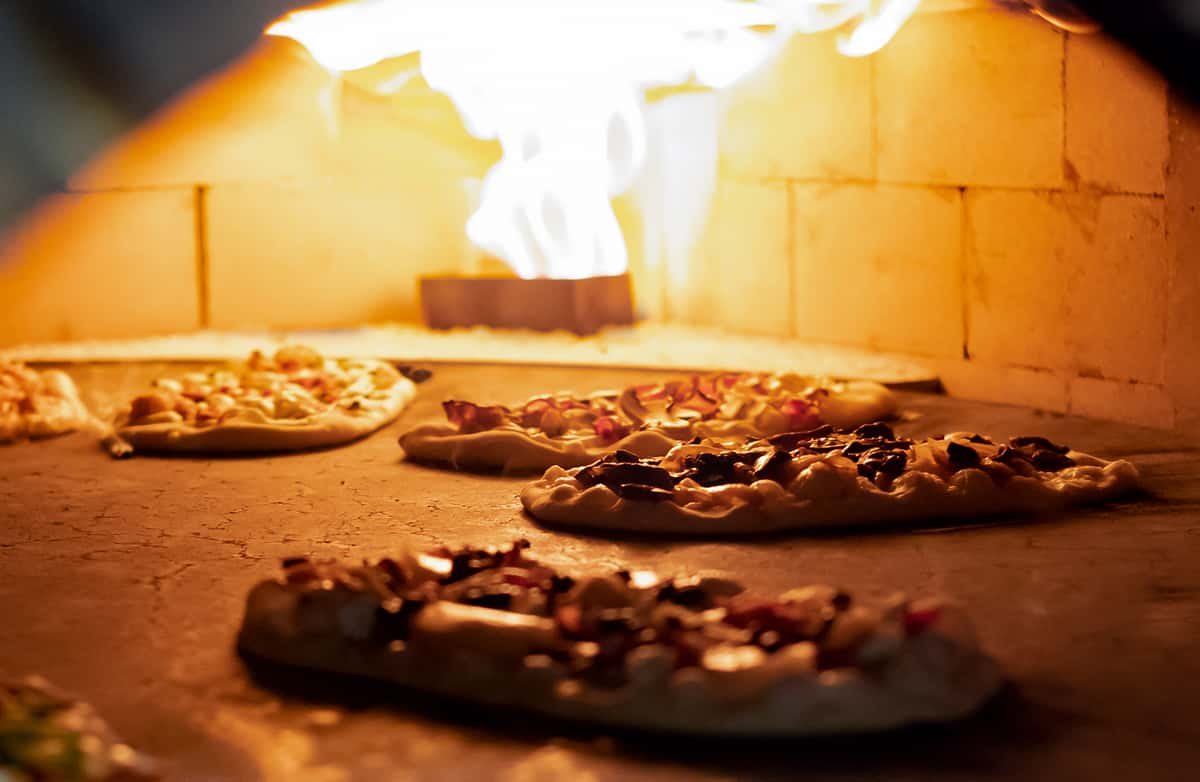 Wood Fired
Become a VIP
Receive updates on special events, new menu items, menu reviews, and more!
Wood Fired
Like any of the items you ordered?
Thanks for visiting! We'd love to have your feedback.
Build Your Own Pizza
Cheese Pizza
12" Small - 14
14" Large - 20.50
Sauces
tomato, pesto, alfredo, bbq, buffalo
Cheeses
mozzarella, gorgonzola, parmesan, ricotta, cheddar jack blend, gruyere, goat cheese, brie, fresh mozzarella
provolone, pepper jack, swiss, blue cheese, feta, gouda
- 1 per additional cheese
Meats
pepperoni, sausage, ham, chicken, buffalo chicken, prosciutto, pancetta, bacon, spicy ground beef
salami, chorizo, anchovies
- 1.50 per meat
Toppings
artichoke, arugula, avocado, basil, bell peppers, black olives, brussels sprouts, caramelized onion, carrots, cilantro
crimini mushrooms, diced tomatoes, green onions, green olives, guacamole, jalapeño, mushrooms, pear, pineapple
pine nuts, red onion, roasted garlic, roma tomatoes, serrano chilis, spinach, sun-dried tomatoes, sour cream
- .50 per topping
Send to a friend
Share this menu with your friends ahead of time to get their mouths watering.